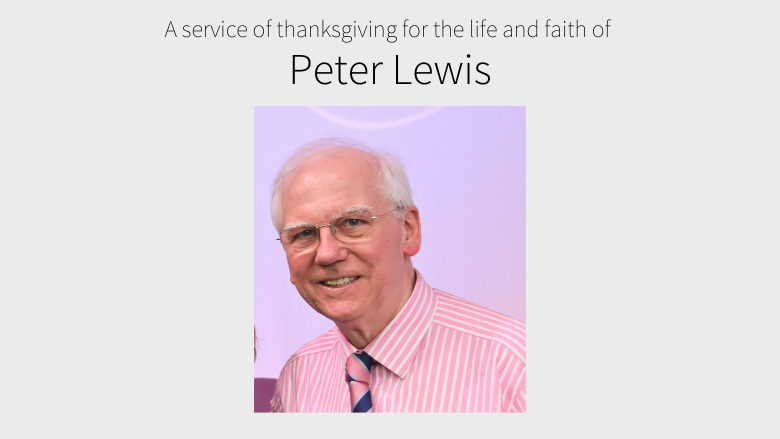 90 Castle Boulevard
2.00pm — 3.30pm
A service of thanksgiving for the life and faith of Peter Lewis

Dear friends, on Saturday the 9th of July at 2pm there will be a thanksgiving service for the life of Peter Lewis, our former minister here at Cornerstone Church for 46 years.  Peter and Valerie were used greatly by God to grow Cornerstone from very small beginnings to what we are now. We owe a great debt of gratitude to God for Peter's faithful ministry as a pastor and preacher over many years.

The thanksgiving service will be live streamed on the Cornerstone Church, Nottingham YouTube channel and remain available for viewing afterwards.

Please be in prayer for Valerie and the family. If you wish to send a card to the family then please send it to the Church office and we will pass it on.  

---