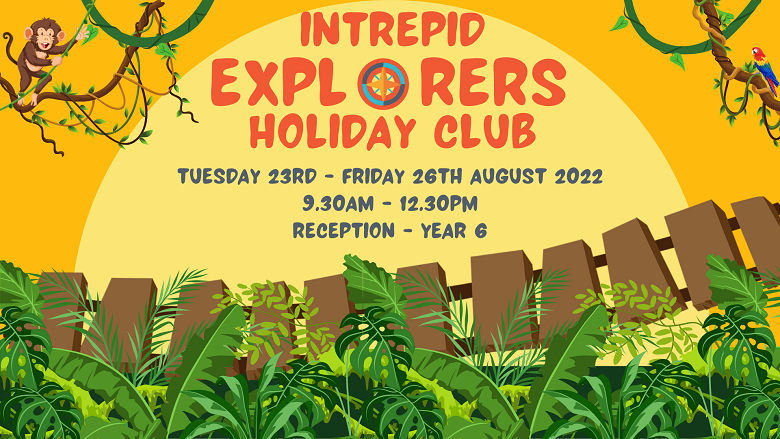 90 Castle Boulevard
9.30am — 12.30pm
Intrepid Explorers Holiday Club

Calling all primary aged children… Are you ready for an adventure in the jungle?   Join us for 4 mornings of fun as we explore who Jesus is, discover why He came and what it means to follow Him.   The mornings will be filled with drama, crafts, games, small group time and much, much more.

9.30am-12.30pm on Tuesday 23rd August - Friday 26th August 2022.
Please Note: One booking will automatically sign your child up to all FOUR dates.
You need to complete a seperate sign up for each child.


Bookings will be capped at 120 places so do book ASAP.

---